Eating and Shopping: Daily Habits and Climate Change
 3 minute read
 Updated on: 28 Jan 2021
As the world gets richer, we are buying and eating a lot more stuff
. This has not been good for the planet
. Let's take a look at some of the easiest ways we can reduce this as individuals.
Food and diet
26% of global man-made greenhouse gas emissions come from the production and consumption of food
. But not all foods are equal: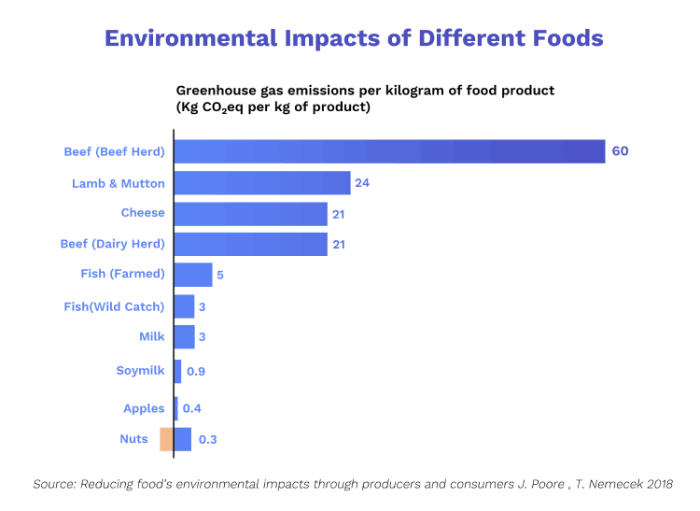 To reduce our diet's carbon footprint the best thing we can do is to adopt a largely plant-based diet
. The graph below shows the impact that different diets could have
.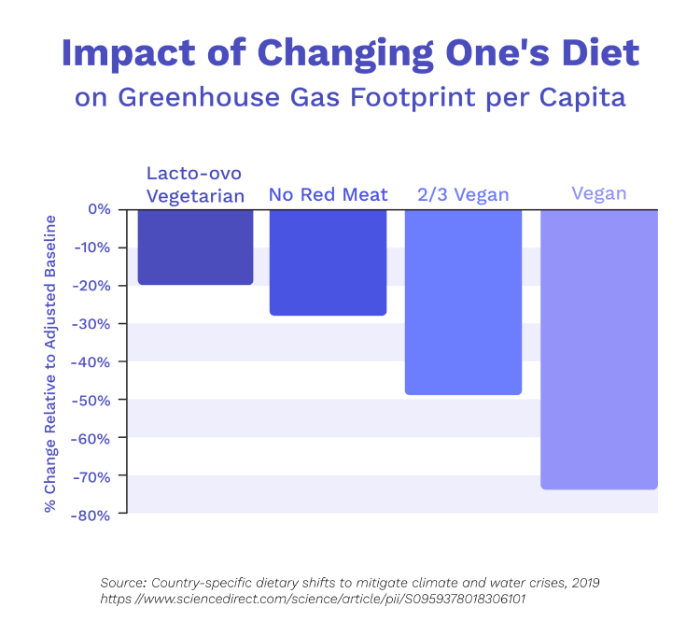 What about processing and transport emissions?
People often worry about how far the food they eat has traveled
. But transport of food only makes up a small amount of the industry's overall emissions (5.1% in the US)
.