Technological Solutions: Can Innovation and Science Sequester the Rest?
 6 minute read
 Updated on: 30 Jul 2021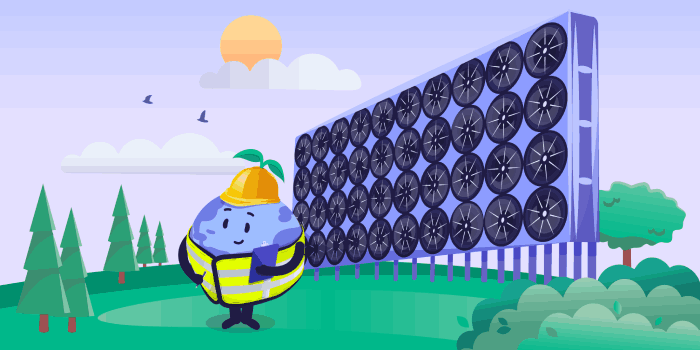 We can use technology to increase natural carbon absorption and even take CO₂ straight out of the air! In this chapter, we'll look at how this works and what the challenges are…
How technology can speed up natural carbon absorption
Weathering happens when rocks are physically and chemically broken down over time
. When silicate rocks (such as volcanic or deep-earth rocks) are broken down, they react with CO₂ in the air to produce new minerals. These are then usually transported to the ocean by rivers
.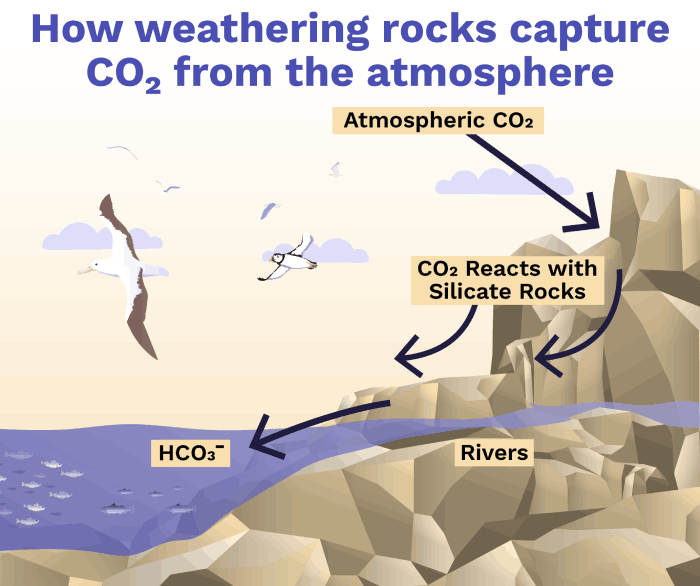 Enhanced weathering increases the rate of natural weathering in order to absorb more CO₂ more quickly than would happen naturally
.
This involves grinding up billions of tonnes of rock to increase their surface area. They're then spread over warm, damp regions such as tropical forests or agricultural land where weathering will occur quickly
.