Summary: Is Undoing Climate Change Really Possible?
 3 minute read
 Updated on: 24 Jul 2021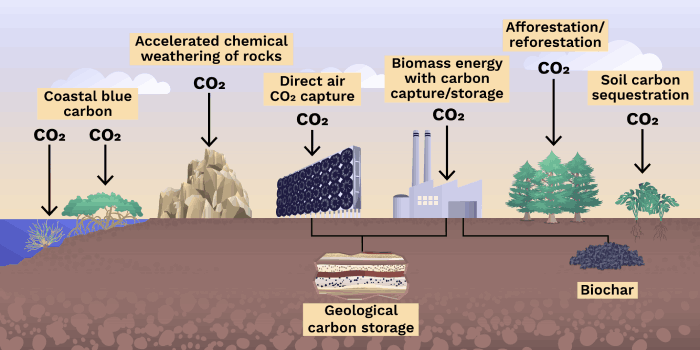 We now have an idea of the different promising ways we could remove CO₂ from the atmosphere:
Planting trees
Blue carbon (coastal ecosystems)
Biochar
Soil carbon storage
Enhanced weathering
Bioenergy with carbon capture
Direct air capture
But when we put them all together, will they be enough? Will they be affordable? And will people, especially politicians, accept them?
Let's have a look:
How can we fund negative emissions technologies at the gigatonne scale?
There are two main ways to pay for carbon removal at this scale:
So, what do these involve?
The government-based approach would involve governments paying for carbon removal, using money from a carbon tax
.