PreCCC: Capturing CO₂ Before We Burn it
 8 minute read
 Updated on: 22 Jul 2021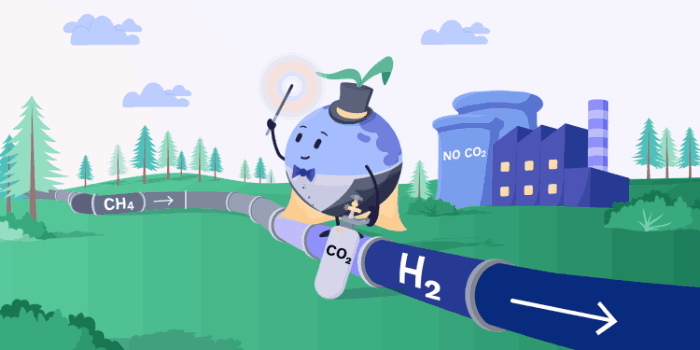 How could we capture carbon instead of emitting it?
Wouldn't it be cool if we could capture CO₂ before it is emitted into the atmosphere and then store it somewhere (like underground)? Well, we can! This process is called carbon capture and storage (CCS).
CCS can help remove emissions from many different manufacturing processes; wherever CO₂ is released from burning, high temperatures or chemical reactions, CCS could be used to capture it!
CCS power generation in natural gas and coal power plants is particularly exciting as it allows us to burn some fossil fuels for energy, without releasing any CO₂. But does it work, and is it affordable? Let's have a look!
There are three ways to capture carbon:
Pre-combustion carbon capture (preCCC): Here, carbon (in the form of CO₂) is removed from fossil fuels in a reactor before being burnt .
Post-combustion carbon capture (postCCC): Here, carbon (in the form of CO₂) is removed after the fossil fuels are burnt .