Infrastructure: Adapting our Infrastructure to Survive Climate Change
 12 minute read
 Updated on: 30 Apr 2021
We have already discussed health infrastructure, but what about other infrastructure that we rely on? We can think of infrastructure as the physical or organisational systems and services that make up a society
. This covers everything from travel and communication to the distribution of basic resources like water and energy
. We can't afford to lose these services so let's explore how we might adapt them to a changing climate.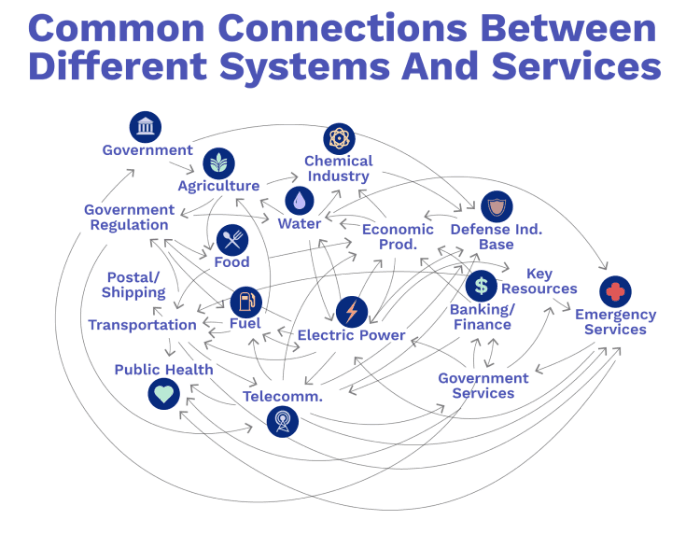 Why do we need to adapt our infrastructure?
Buildings shelter us from the elements, thereby protecting us against the worst effects of climate change
. However, this protection only goes so far - the majority of infrastructure today was only designed to withstand existing climate extremes and seasonal variation
. Moreover, infrastructure networks are closely interconnected; meaning any disruption in one system will have knock-on effects for others
. Rapid climate change therefore poses threats to the long-term sustainability of how we interact as a society
.
So what are the main threats and how might they impact our infrastructure? Firstly, the hotter our planet gets, the more likely our systems and services will also get too hot
. Building materials respond to higher temperatures by expanding
. This builds up as internal stress and causes structures to deform and become unstable, leading to buckled railways and the formation of cracks and potholes in roads
.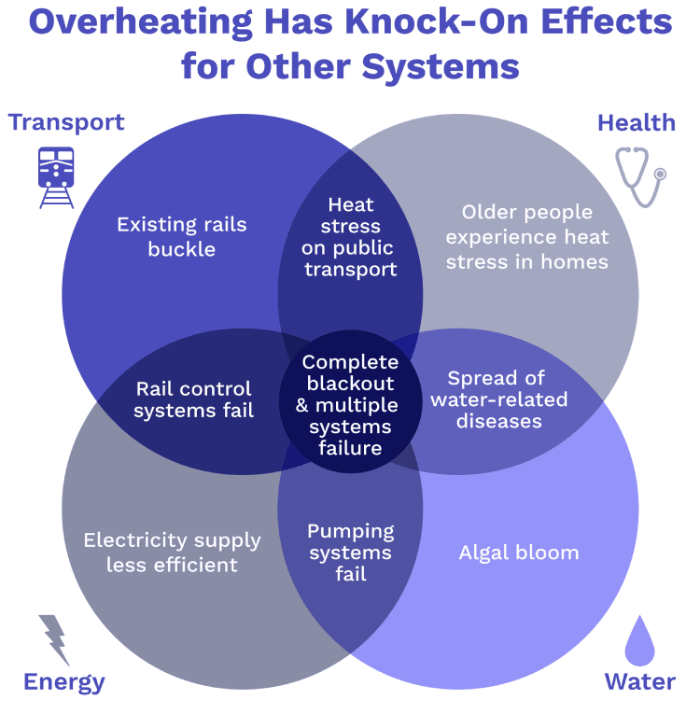 Another major threat to infrastructure is the increasing frequency and intensity of natural disasters
. Extreme floods, storms and hurricanes all have a devastating and lasting impact on transport, communications and water supply networks
. Globally, river and coastal flooding alone is predicted to cause increased structural damage worth trillions of dollars (US$)
.
Lastly, climate change will also affect how we interact with infrastructure. For example, on a hotter planet our demand for water
and energy
will likely increase. Indirectly, demand for infrastructure will also shift as different populations move in response to climate change
.