Greenhouse Effect: How does Climate Change work?
 6 minute read
 Updated on: 29 Aug 2021
Earth's climate is rapidly changing, and not for the better! Average global temperatures have risen to approximately 1.1°C above pre-industrial levels, and the past decades have seen a series of record-breaking storms, droughts, floods, and fires around the world
.
Our changing climate not only impacts wildlife, but also human society and wellbeing. In order to figure out how to tackle climate change, we need to first understand why it is happening.
Throughout its history, the Earth's climate has been changing. However, the changes we are seeing now are happening at a much faster rate than they would do naturally. Why?
The cause is humans emitting carbon dioxide (CO₂) and other gases into the atmosphere
. These gases impact on something known as the greenhouse effect
.
The greenhouse effect involves certain gases in the atmosphere called greenhouse gases, which include CO₂
. Adding more of these gases to the atmosphere heats up the planet.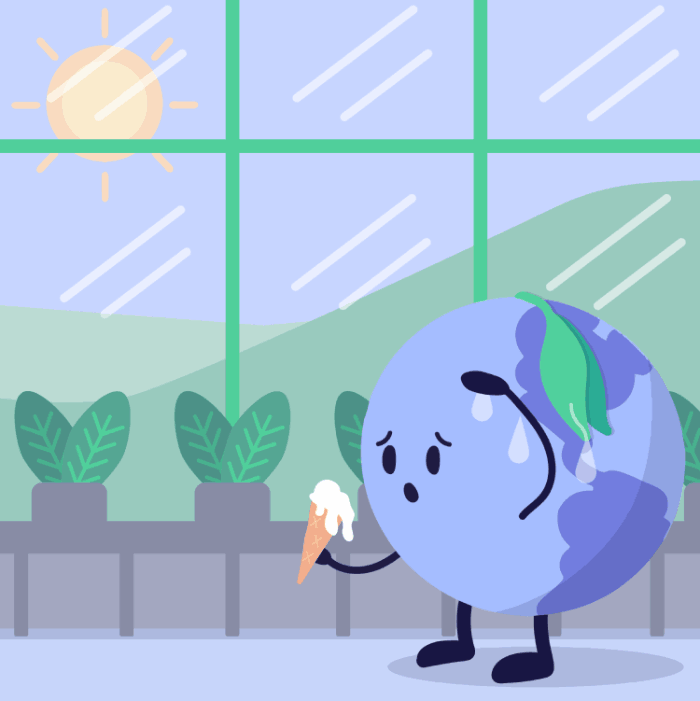 What makes the Earth warm?