How GMOs can help Solve Climate Change
 11 minute read
 Updated on: 14 Dec 2020
Can we alter an organism's DNA without selective breeding?
Yes!
Rapid advances in our understanding of DNA have enabled scientists to transfer genes directly between different species, and even edit the genome itself
!
Organisms produced in this way are often called genetically modified organisms, or GMOs
. However, this name is a bit misleading. As we learnt in the previous chapter, humans have been genetically modifying crops and livestock for thousands of years
. Therefore, we will be using a more precise term to describe the direct modification of an organism's DNA: genetic engineering (GE)
.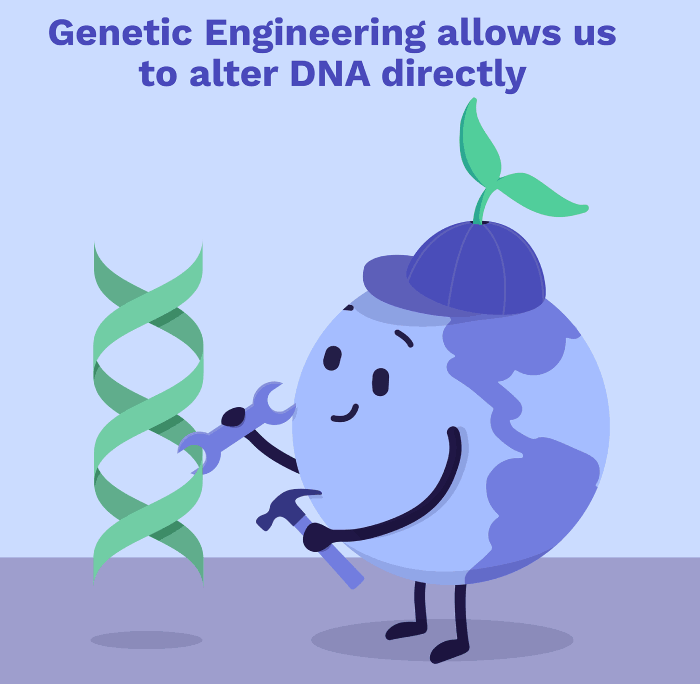 Genetically engineered organisms (GEOs) get a lot of bad press, but they're actually really important, not just for sustainable agriculture but also for producing medicines and treating genetic diseases
.
In this chapter, we'll look at how GEOs can be useful in agriculture and consider what the risks are.
How do scientists make GEOs?
The first GEOs were produced by transferring genes from one organism to another
. How does this work?
Identify the gene that controls a desired trait in a particular organism e.g. disease resistance
Copy that gene
Insert the gene into the genome of another organism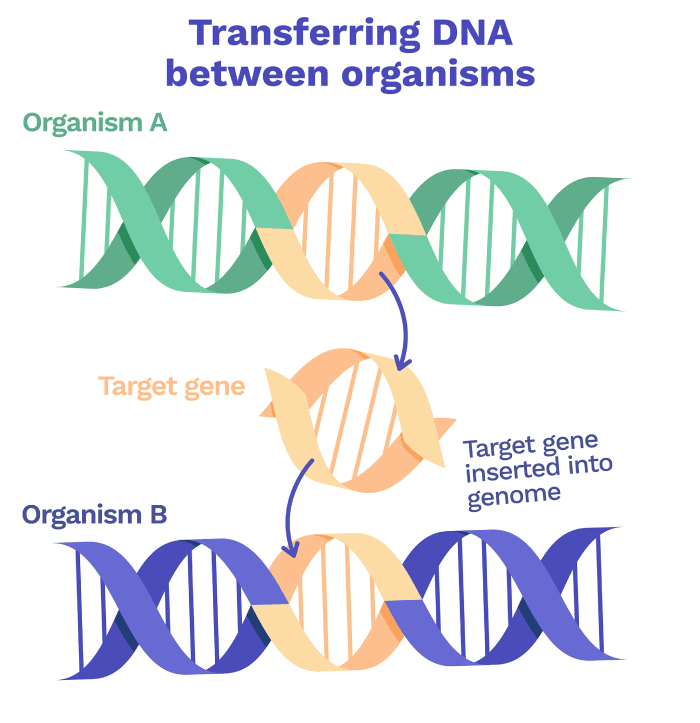 By copying and pasting genes from one plant to another, scientists have created crops which are higher yielding, more nutritious, and in many cases better for the environment than conventional crops
.
Let's look at some examples:
Increasing yields not only improves food security, but also improves farmers' incomes
. Clearly, there are many benefits to genetic modification. So why do many people still object to it?
What are the risks of genetic engineering?
While GEOs provide many environmental benefits, we must also consider their potential risks. Crops and livestock with resistance to insects and diseases could encourage pests to evolve around these defences, making them harder to control
.
If the inserted gene makes the GEO better adapted to its environment, it could compete with wild populations for food and space, reducing biodiversity
. Alternatively, the GEO could breed with wild relatives, introducing the transferred gene into wild populations
.