Hydropower: Is the Flow of Rivers Enough to Power the World?
 9 minute read
 Updated on: 20 Jun 2021
Water on Earth is constantly moving: rain pouring, rivers flowing, glaciers melting
. All this movement provides some huge opportunities to harvest energy
.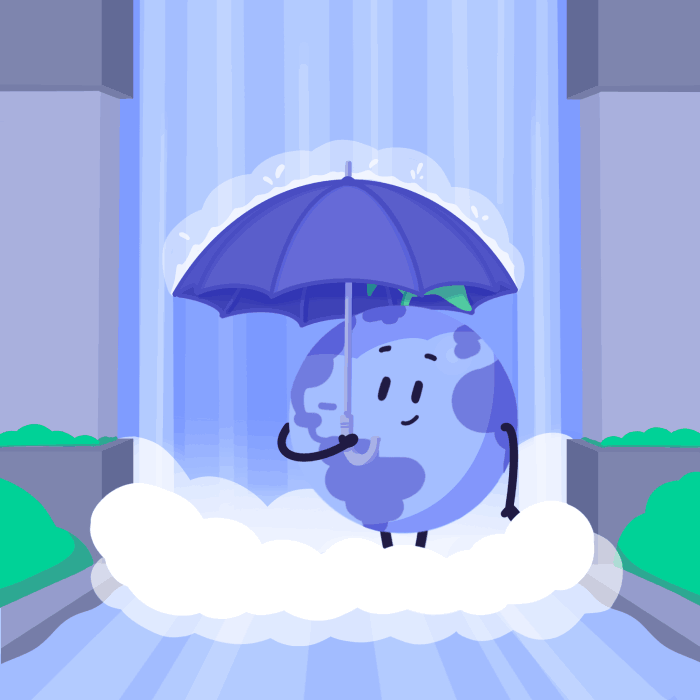 How can we turn the movement of water into energy
Hydroelectric power (HEP) with dams uses the energy of rivers to make electricity
.
HEP may not get as much attention as wind and solar
, but it is by far our biggest source (60%) of renewable electricity today
. It also accounts for about 16% of our overall electricity production
.
Since HEP is so widely used, we ought to carefully consider any damage it might be causing. But first, we'll take a look at how it works.
How does HEP work?
Most of the world's hydropower is captured by building large dams.
When we want to use this energy, we open a small gate in the dam to let water pass through
. This falls through a channel and spins a turbine, which powers a generator to create electricity (similar to wind turbines). The whole process looks like this:
Roughly speaking, one cubic metre of water falling one metre every second can produce 10 kW of power (in a perfectly efficient system)
.
Why do we use so much HEP?
There are lots of reasons to think that HEP is great:
The most significant benefit of hydropower is that it allows us to store the energy it produces
.
While solar and wind are great at producing low carbon energy, they're pretty useless when the sun's not shining or the wind's not blowing
. We have a lot more control over HEP because we store energy up in dams and generate electricity from it whenever we want, without having to wait for the weather to change!
Hydropower can also be cheap. Because it doesn't require any raw materials to run, the operating costs are low
. Building a dam is usually expensive
, but they tend to last longer than wind or solar farms
. Altogether, they are cheap
:
So far, HEP sounds ideal. But there are some serious downsides which make hydropower a lot more problematic.