Direct Air Capture: Using Machines to Suck CO₂ From the Atmosphere
 6 minute read
 Updated on: 26 Jul 2021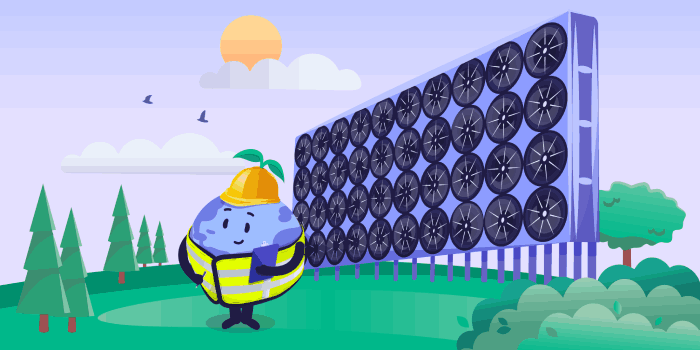 Direct air capture (DAC) uses big machines to remove CO₂ straight from the air
. When air passes through these machines, the chemicals inside react with CO₂, removing it and allowing the rest of the air to pass through unchanged
. The chemicals which remove CO₂ are called a "capture agent", and have to be separated from the CO₂ afterwards so they can be reused while the carbon dioxide is stored
.
We've tried to make this work in lots of different ways
; some we have given up on, while others are currently still being developed. In this chapter, let's focus on two of the most promising types of capture agents
:
Liquid solvents
Solid adsorbents
How do liquid solvents work?
A solvent is a substance (usually a liquid) that other materials can dissolve into
.
In carbon removal, the air passes over a liquid solvent such as potassium hydroxide (KOH). This reacts with and removes CO₂ from the air, producing potassium carbonate (K₂CO₃)
.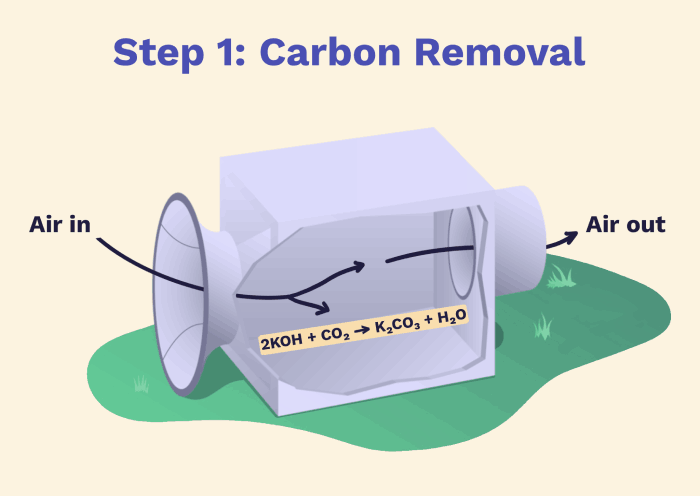 Next, CO₂ must be separated from the potassium compound so that the liquid solvent can be used again to capture more CO₂.