Ocean & Sea Life: Climate Change Impacts Beneath the Surface
 9 minute read
 Updated on: 14 Dec 2020
Even though our planet is called Earth, 71% of its surface is covered by water
. For most of our history, the ocean has been regarded as a nearly inexhaustible resource, so large that we could never affect it. This has led us to mistreat the ocean, filling it with waste and sewage
. Combined with the effects of climate change, these represent a serious threat to life in the ocean
.
You probably don't live underwater, and maybe you can imagine a diet without fish. So why should you care?
The ocean absorbs 90% of global warming
It takes much more heat energy to warm 1kg of water by 1°C than it takes to warm 1kg of air by 1°C. In scientific terms, this means water has a very high specific heat capacity
.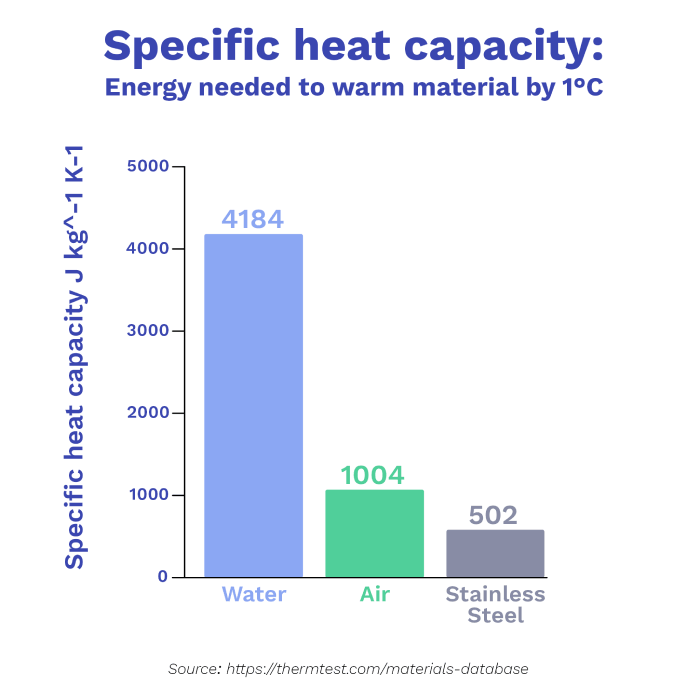 The ocean has absorbed over 90% of the heat energy gained by the planet over the last 50 years
. If this energy had been absorbed by the air in the lowest 10km of our atmosphere, we would have seen a temperature increase of around 36°C
already!
Instead, all that energy has warmed the ocean
. Most warming has occurred in the top 75m of the ocean surface, which gained 0.4-0.5°C in 40 years
. This is much less than 36°C because of the water's heat capacity.
But that's not all! The ocean also stores almost 25% of the carbon we emit into the atmosphere
. This storage is driven by life within the ocean
, and by CO₂ dissolving in seawater
.
Storing both energy and CO₂ allows the ocean to keep Earth's climate stable despite human activities
. This is known as buffering climate change
.