Life on Land: Can Animals & Plants Survive Climate Change?
 9 minute read
 Updated on: 14 Dec 2020
We now know that animals, plants and other organisms across the world are at risk of extinction - and climate change is a big threat. So how can species stay alive?
They have three options: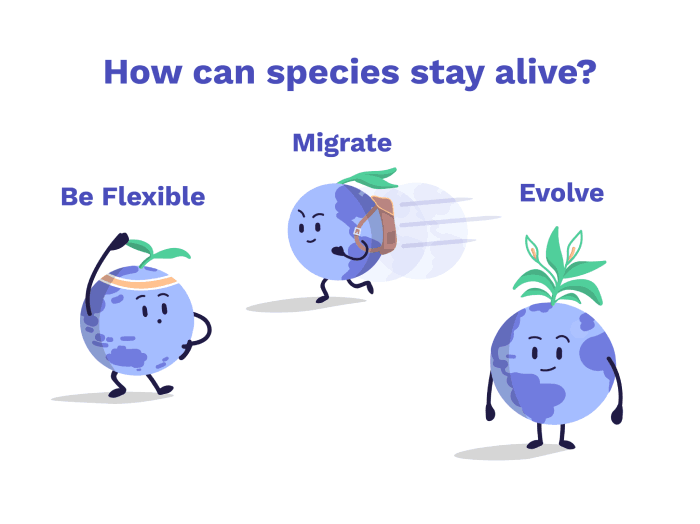 Be Flexible
All organisms have evolved "adaptations" - features that help them survive in their environment
. These can relate to behaviour, body parts or things happening within the body.
All of these do! But how fast the response is depends on the type of adaptation.
Behavioural changes are usually the fastest, and help prevent body temperatures becoming too high during heatwaves, which could otherwise kill animals
. Behavioural temperature regulation is particularly important for cold-blooded animals (like reptiles) because they regulate their body temperature using their surroundings
.
Other behaviours also can help protect species from floods and wildfires - like the cotton rats which call and carry their young away from fires
.
Bodily changes are also important. As we mentioned in the Extinction chapter, flooding land with seawater makes it very salty, which can dehydrate plants. Plants which are able to regulate their fluids will be better adapted to deal with more frequent flooding
.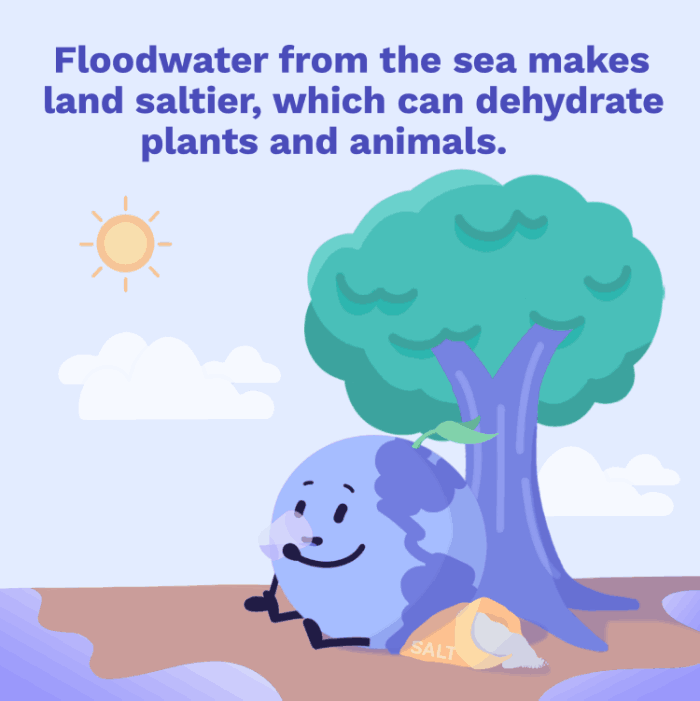 Migration
Global warming of 2°C is likely to mean that 5-20% of our land will be home to a completely different type of ecosystem
. Why?
Climate-driven changes in temperature and rainfall affect what can grow in an area
, which in turn changes what can live there. One way wildlife can respond is by migrating (moving) to a more suitable habitat.
Species are generally migrating towards the poles (by 17km per decade) or uphill (by 11m per decade) to reach cooler temperatures
. But these are only averages – many species are moving much slower
.
But can species move fast enough, and will there be suitable places for them to go? Barriers can prevent populations from migrating quickly and effectively. For example:
Migrating in time (time travel?!)
Even animals that aren't directly affected by climate change may be forced to migrate. This is so they can maintain interactions with organisms they depend on
.
But then things get even more complicated when the species you depend on moves not only in space but also in time
!
Warmer temperatures due to climate change are causing spring to arrive earlier
.