Looking Ahead: Why Climate Politics Is Hard and How We Can Fix It
 11 minute read
 Updated on: 03 Jul 2021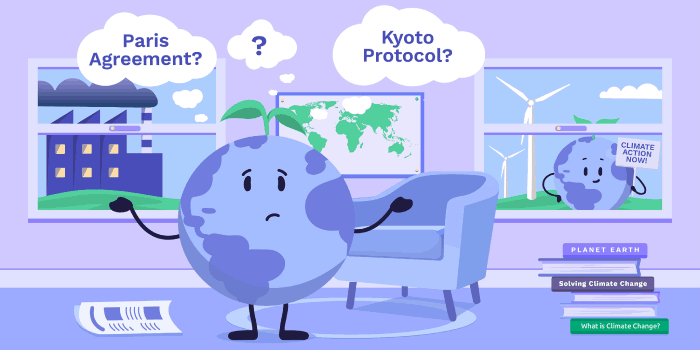 How can domestic politics limit global climate politics?
While international cooperation is needed to solve climate change, domestic policy is critical for reaching any international climate agreements
.
Climate change will impact different countries differently, which can influence a state's position in global climate politics
.
For example, low-lying island countries face an existential threat from rising sea levels
. In contrast, some countries, such as the UK, China, and Canada, experienced a slight economic benefit from climate change between 1991 and 2010
.
This is largely due to the slight increase in agricultural productivity and labour productivity seen in these countries as a result of warmer temperatures
. However, these benefits are likely to be outweighed by other, negative consequences of climate change
.
Given the serious impacts of climate change, you would expect it to take centre stage in domestic and global politics. So why hasn't it? Well, there are 3 key reasons why:
(1) Not all voters support action on climate change
For example, in many countries, there is not yet a social consensus on climate change
. When people consider an issue like climate change, they tend to not just look at the science - instead, they are also influenced by the media, educators, and cultural and political leaders
. Voters might also be focusing on other more visible and tangible issues, such as education, the economy, and health
.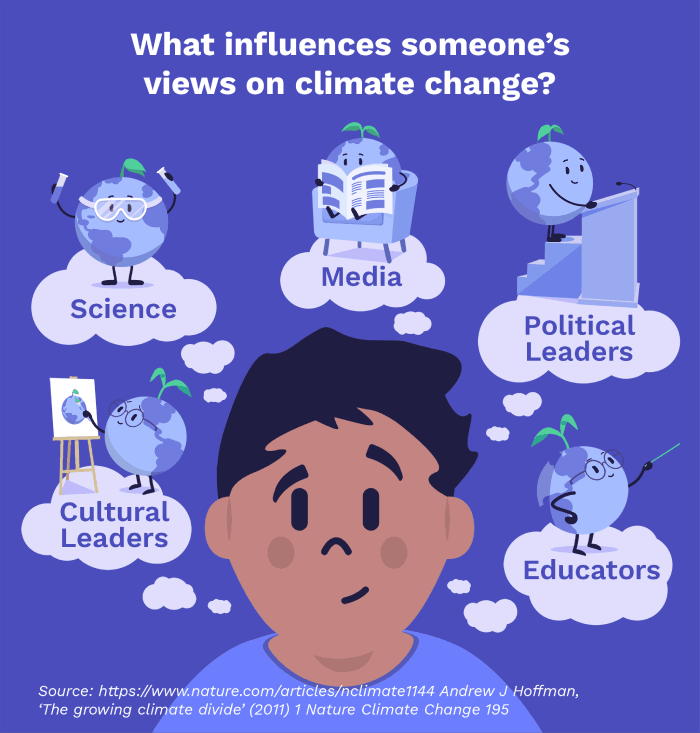 Deliberate climate change denial campaigns by major political, industrial and media leaders (e.g. fossil fuel businesses, conservative media and conservative think tanks) have increased political polarization and distrust in science
.
For example, Donald Trump, President of the United States from 2016-2020, has expressed contradictory and confusing views on climate change
. A similar denial of science occurred in the 1950s when the tobacco industry tried to go against the evidence of the link between cigarettes and lung cancer
.
It is important to note that climate denial (rejecting all evidence of human-caused climate change) is distinct from scepticism, which is a healthy characteristic of science
.