Activism: How to Protest Effectively
 12 minute read
 Updated on: 09 Aug 2021
One person's actions alone aren't enough to stop climate change
. So what can you do to encourage broader, systemic change?
Well, you can vote
! But you need lots of votes to win an election, and some people are too young or unable to vote. Because of this, some people turn to activism to make their voices heard.
What is activism?
An activist is someone who works to raise awareness about an issue, with the aim of causing change
. You've probably heard of a few:
Greta Thunberg - Climate Change - 2003 to Present
Nelson Mandela - Racial Equality in South Africa - 1918 to 2013
Malala Yousafzai - Female Education - 1997 to Present
Activists often join forces in large groups. For example, Greenpeace, Fridays for Future, and Extinction Rebellion are all activist groups fighting for environmental causes
.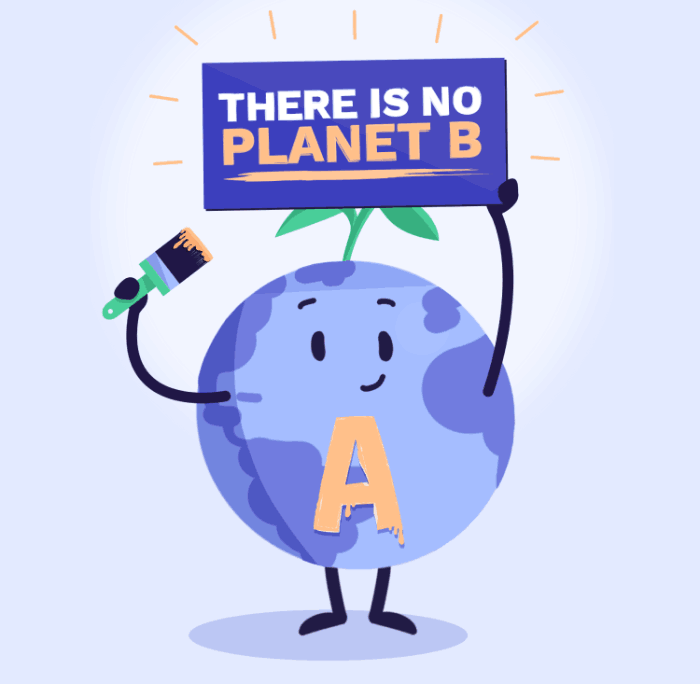 What do activists do?
These groups sometimes organise large protests. For example, in March 2019 a number of organisations held the first "Global Climate Strike", where an estimated 1.6 million people took to the streets in cities around the world to demand climate action
.
That's not to say all activists do is protest
: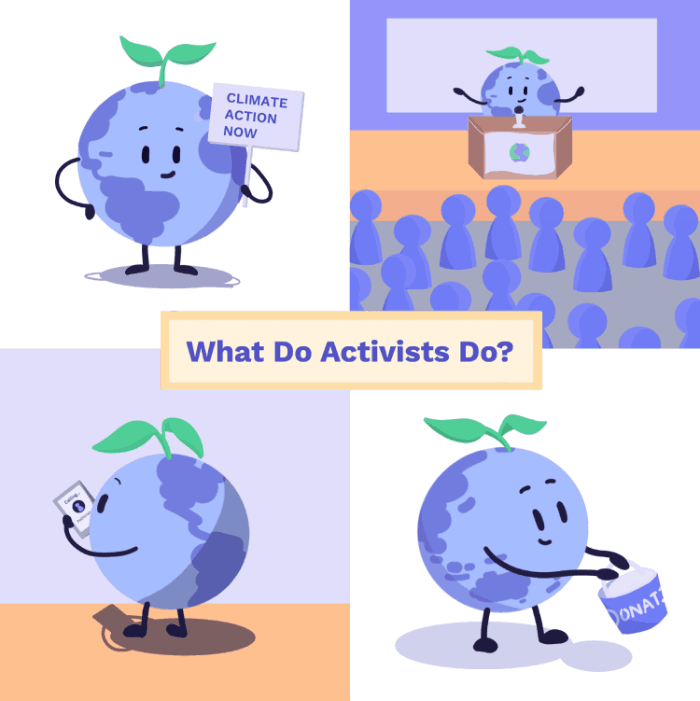 Increasingly, activism is also happening online: for example, more than half of Americans use social media to engage with political ideas
.
But does any of this actually work?
Activists seek many goals with their protests. The two biggest are triggering direct action from the government, and changing moods within a wider population by raising awareness. Let's take a look at these one by one…
Goal 1: Make things happen
Protesters often have clear demands which they want met. For example
: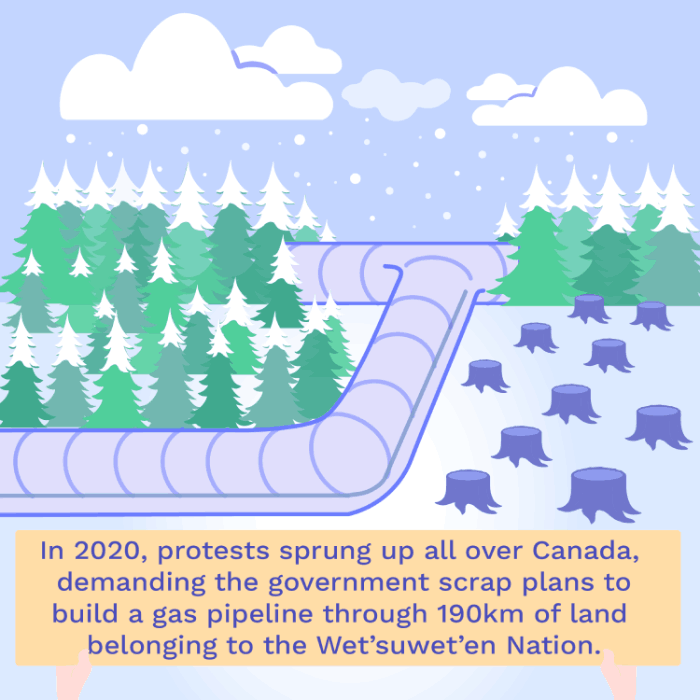 However, because governments make decisions for a number of reasons, it is often extremely difficult to know whether government action comes as a direct result of protests
. This makes it hard to know whether the protest itself was successful at causing the change
.
Plus, governments sometimes take action which harms protesters, rather than helping them. For example, in June 2020 around 15-26 million Americans took part in largely peaceful Black Lives Matter protests around the country
. In some places, the police responded with disproportionate violence, including firing rubber bullets and spraying tear gas at protesters
.
This can happen to environmental activists too: in 2019, French police used tear gas on a group of climate protesters blocking a bridge in Paris
. In some countries, law enforcement can be much harsher on protesters, for example through arrest or violence
.
While protesters like the Wet'suwet'en protesters in Canada have clear demands, a protest is not necessarily a failure if these are not met. This is because protesters have another goal too…
Goal 2: Change people's minds
In many ways, activism is a fight for attention
. If activists can get enough people to think about an issue, they might be able to change how they think about it too. How?
One way is by changing the words and images people use to describe an issue.
For example, in recent years the language of climate activism has shifted from tree-hugging concerns about the Earth (think of polar bears) to concerns about the impacts of climate change on people and justice
. This imagery tends to move people to act a lot more effectively
.
Protesters aim to change people's views about a topic, too. For example, look at how American public opinion has changed since the Black Lives Matter protests in 2020:
It is impossible to tell how much of this change can be linked to the protests, but activists should take some credit for the change of national perspective.
Finally, there is some evidence that activists can make people more likely to vote for specific politicians
. Let's take a look at another example from the USA…
In 2009, an organisation called the "Tea Party" organised protests to support conservative politicians in the USA. One study found evidence that having one more protester at these events led to 12 more conservative votes
!
When do protests work?